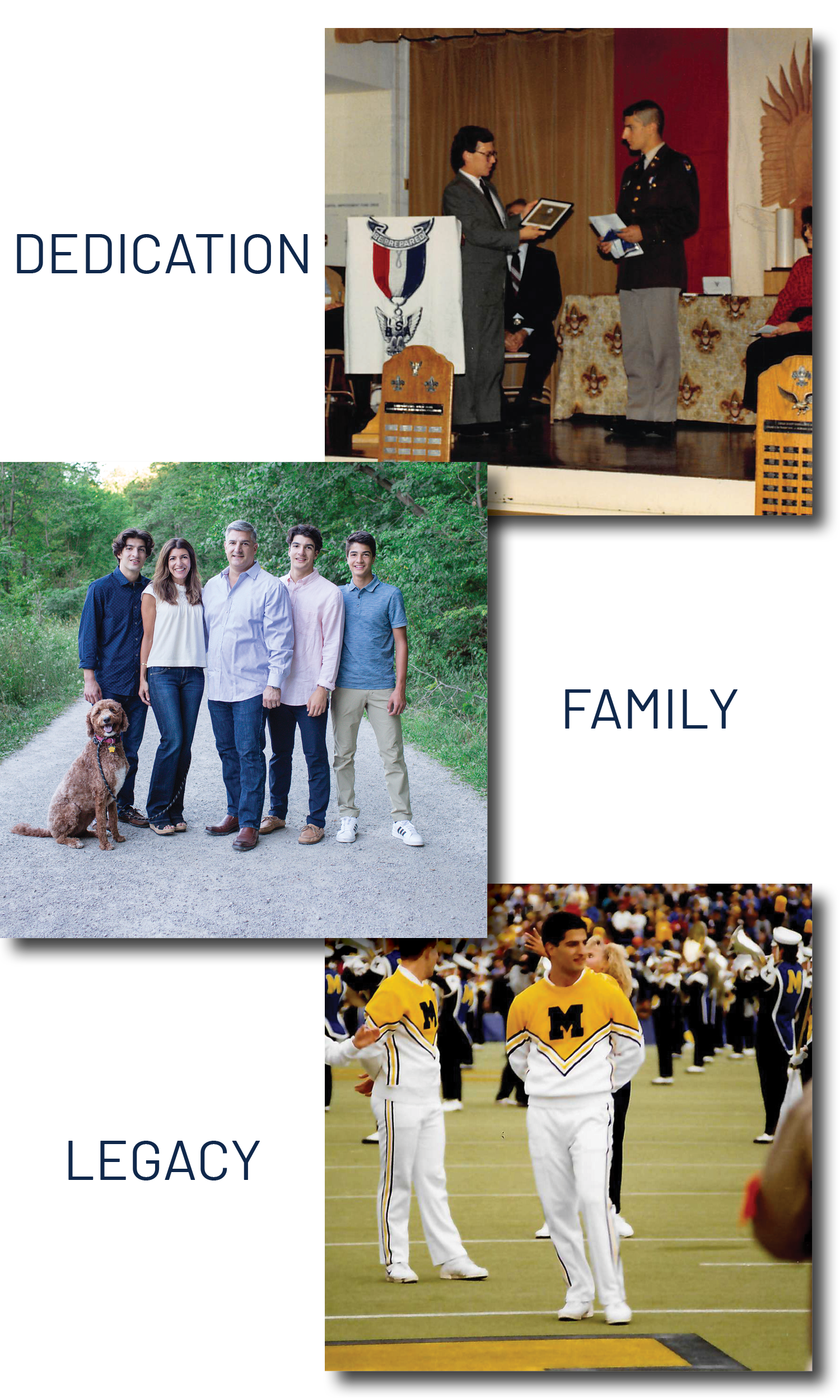 ABOUT
SEVAG VARTANIAN
Sevag Vartanian graduated from the University of Michigan in 1991 with a degree in Actuarial Mathematics. Over the last 30 years, he has worked in various areas of the financial sector with a focus on the credit sector and asset management.
Vartanian's love for the University of Michigan started at a very early age. From his early days as an Eagle Scout, through serving as a Varsity Cheerleader at U of M, Vartanian has always strived toward maintaining the University's standard of being among the Leaders and Best.
Now, Sevag Vartanian intends to bring his skillset and experience to further this tradition, by serving on the Michigan Board of Regents.
LEARN MORE
SEVAG VARTANIAN BELIEVES
MICHIGAN CAN BE BETTER
PRINCIPLED LEADERSHIP
Michigan needs new leaders who can preside over a new era of accountability after the sexual abuse scandal. Keeping the same people in place who presided over the scandal will only serve to re-victimize the sexual abuse survivors.
DIVERSITY OF OPINION
Michigan must move toward a more inclusive campus environment where conservative opinions and values can be freely expressed by students and faculty.
FISCAL DISCIPLINE
With a $17 billion dollar endowment, Michigan needs to re-examine how best to invest in the future of the University and lower cost for its students.
I ENDORSE
SEVAG VARTANIAN
FOR U of M REGENT